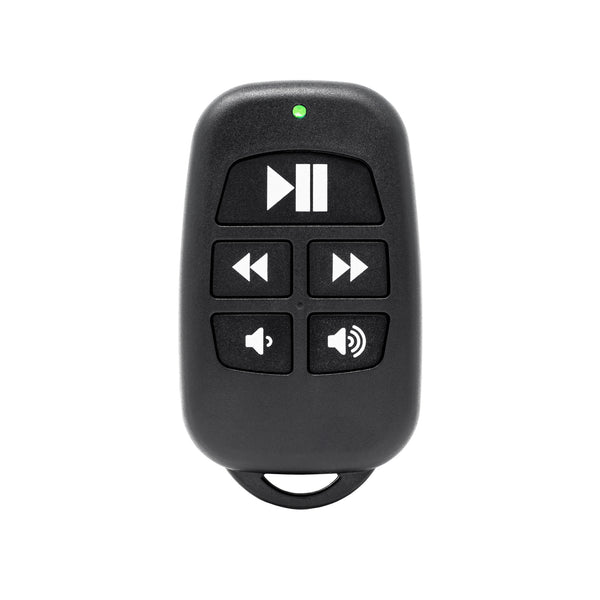 Spare remotes are a great backup solution and come in handy for use on and off stage for yourself and assistants. Multiple remotes work great such as around your ankle for hands-free control and in your pocket or hand for complete control of your show. You can have as many as you like and each is specifically serialized with your hardware dongle. 

You can add as many additional smart-link remotes to your cart as you like when placing your first MediaStar Pro order. We will serialize all smart-link remotes to your dongle. If you are purchasing remotes at a later time, you will need to provide us your unique serial number in the dongle settings menu and we will serialize any additional remotes for you.
System Frequency:
US/CA/AU

 

- 915MHz (United States, Canada, Australia)
EU

 

- 868MHz (European Union)
*Please check your local regulations before ordering.
..:: IMPORTANT - EXISTING CUSTOMERS ::..
If you already own the MediaStar Pro and you are placing an order for additional remotes, you will need to provide us with your dongle serial number at checkout. You MUST include this number in the notes section during checkout (above the checkout button) so we can serialize any additional remotes to your dongle.
How to locate your serial number: Plug in your MediaStar Pro dongle and go to the settings menu by pressing and holding the dongle button for a few seconds. Please note you may already be in settings when plugged into direct power. Once in settings, press the dongle button a few times until you see MediaStar Pro at the top with two sets of numbers under it. Disregard the smaller middle numbers, that is your firmware version. The larger numbers at the bottom are your unique dongle serial number. We only need this number in the (Order Notes) section at checkout.
vibration

Visual & Tactile Feedback

LED status & roundtrip communication with haptic vibration feedback

wifi_tethering

Ultimate Range

Smart-Link technology with 500+ feet of verified range

touch_app

Superior Features

Ergonomic click feel buttons and hands free control built-in

signal_wifi_4_bar_lock

Dependable & Secure

FCC & CE certified RF frequencies with individualized hardware serialization
Technical specifications
Professional Components & Features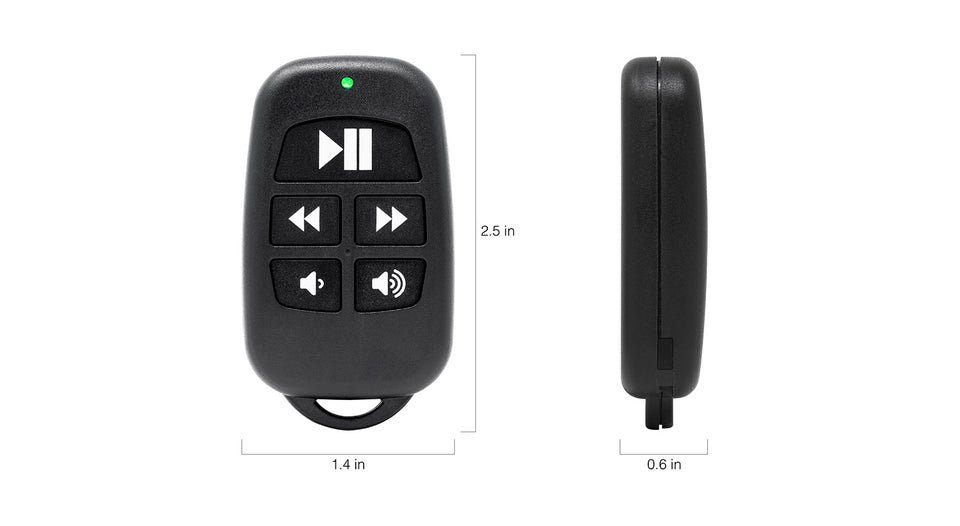 wifi_tethering

Wireless

RF 915 MHz (US/CA/AU) or RF 868 MHz (EU)

500+ Feet Verified Range

Smart-Link Technology

Bi-Directional Communication

Delivery Confirmation Through Haptic Feedback

Automatic Re-Transmission

Integrated Antenna (Nothing To Lose)

settings_remote

Remote

Haptic Vibration Feedback

RGB LED Status Indicator

Built-In Reed Switch (Hands-Free Control)

5 Button Remote (Up To 15 Total Commands)

Can Be Felt Through Clothing

Click Feel Buttons

Individually Coded RF Serialization